Welcome to the magical world of Modern Aesthetics. We're a full-service med spa offering every treatment you could imagine – from facials, lasers, injectables and more! Come join us in our unique experience that was specially designed to feel comfortable and relaxing – the perfect place to escape. Our team of friendly experts are looking forward to taking care of you.
Photo Facial Treatment
1064 Short Pulse Rejuvination
Vascular Treatments
Scar Treatments
Fine Lines and Wrinkles
NaturaPeel – Skin App
Refresh – Skin App
Decollette – Skin App
Define – Skin App
Revivo – Skin App
Cool Peel
Fractional CO2
Facials: SkinWave- Hydrofacial
Small (Lip, Chin, Neck, Eyebrow)
Medium (Bikini, Arms, Beard, Underarms)
Large(Back, Chest, Lower Legs, Thighs)
Dysport
Xeomin
Botox
Jeuveau
Daxiffy -Coming Soon
Juvederm
Restylane
Revanesse
Sculptra
KYBELLA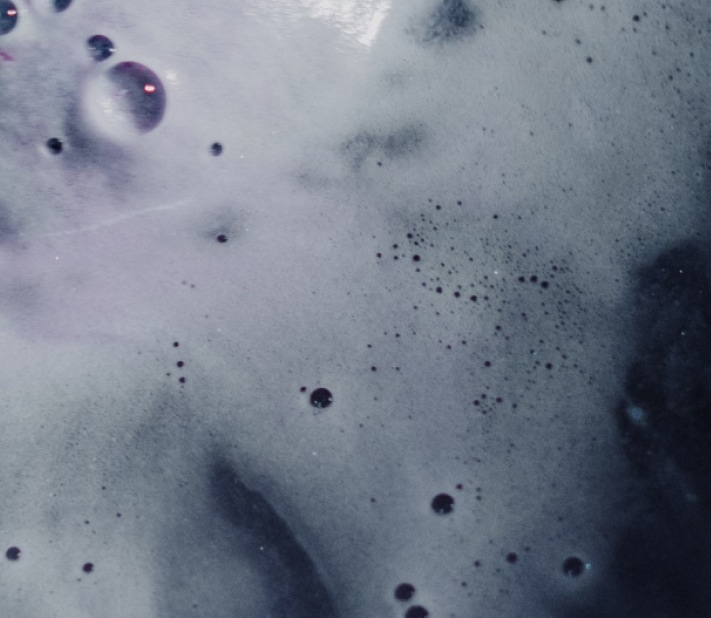 At Modern Aesthetics, our goal is simple: we want every patient to have the best skincare results possible, optimizing both skin health and skin appearance. We provide clinical and cosmetic expertise and experience to our patients that they cannot get anywhere else – now and for the rest of their lives.
Facials, Peels, and Microneedling
Facials
Chemical Peels
Dermaplane
Microneedling: PRP
Microneedling
Lashes and Brows
Exozome Microneedling
SkinPen Microneedling
60 min : A clinically active treatment system designed to resurface the skin, reducing fine lines and wrinkles, soothing, softening and encouraging cellular renewal rapidly and safely.
Clarifying Mud Masque is a rich, non- drying treatment that helps to draw out toxins and impurities while gently removing dead skin cells. This kaolin clay-based masque incorporates powerful antioxidants and proprietary algae extracts from Northern Atlantic, which help optimize the complexion while brightening skin tone and protecting against oxidative damage.
Foaming Enzyme Treatment Facial:
60 min: The powerful yet soothing Foaming Enzyme Masque System combines potent papaya (Papain) enzymes with powerful pharmaceutical-grade Glycolic Acid. This professional treatment produces a luxurious foaming activity while bioactive ingredients exfoliate and deep-cleanse the pores, revealing a polished, healthy, and radiant complexion. In addition, serums and complexes will be used.
Exfoliating Clear Facial:
60 Min: Gentle exfoliation combined with soothing hydration improves oily, congested, and blemish-prone skin.
This advanced treatment helps to deep clean and minimize the appearance of large pores. A clarifying masque is applied to gently remove impurities, followed by extractions to further clear out any dirt or debris within the skin. A gentle mist, hydration serum, and cooling masque are massaged onto the face, neck, and decolletage for a relaxing finish
45-60 Min: Revitalize your complexion with the Honey Enzyme Facial. This luxurious, exfoliating, and hydrating facial enhances skin with gentle massage and soothing hydration. Enjoy the warming sensation of the honey cleanser as you receive a lymphatic drainage massage. An exfoliating masque is applied in a circular motion to boost circulation and gently resurface the skin.
The Honey Enzyme Facial is completed with a deeply hydrating masque to nourish the skin and leave it feeling rejuvenated. Effective for all skin types, you will enjoy a dramatically smoother, brighter complexion with a noticeable glow.
Prodigy Chemical Peel: P2 system :45 Min:
The PRODIGY PEEL "P2" SYSTEM combines resorcinol, lactic acid, salicylic acid, and citric acid to target multiple skin concerns ranging from mild to moderate aging, mild acne, and pigment irregularities. These ingredients are coupled with a powerful "booster", featuring an advanced form of salicylic acid, providing enhanced benefit's when compared to other superficial chemical peels.
Targets multiple skin concerns ranging from mild to moderate aging, acne scarring, acne, smoothing the skin, brightening dull skin, and pigment irregularities.
EXCELLENT FOR: Moderate Acne Pigment Irregularities Loss of Radiance.
Prodigy Chemical Peel Pro P3 System: 45 Min:
The PRODIGY PEEL "P3" SYSTEM is a medium depth peel. It uses an advanced form of salicylic acid which is designed to maximize cell renewal at a deeper level. It is also coupled with a powerful "booster", featuring an advanced form of salicylic acid, providing enhanced benefit's.
P3 is a deeper peel. This multi-tasking chemical peel works to powerfully target skin laxity, acne, hyperpigmentation, fine lines and wrinkles, and uneven skin texture. Visibly improving skin imperfections resulting in a renewed complexion. It is particularly beneficial to individuals with hyperpigmentation, aging, and blemish-prone skin.
EXCELLENT FOR: Acne, Aging, Hyperpigmentation
P2 Peel- Can be used on all skin types, including darker Fitzpatrick types. P3 Peel- Can be used on most skin types but is most suited to Fitzpatrick types I, II, and Ill.
Due to the chemical nature of these procedures, the following individuals are excluded: Pregnant or possibly pregnant, Breastfeeding, Any active cold sores, Herpes Type I or II, or warts in the treatment area, Open wounds, sunburned or excessively sensitive skin, Allergies to aspirin or salicylates, Vitiligo History of autoimmune diseases, or any history of immune deficiency, Any inflammatory dermatitis, including rosacea, seborrheic dermatitis, or lupus, Hyperpigmentation *related to any prior use of hydroquinone-containing products.
Lashes:

Lash Extensions
Lash Tint
Lash Lift

Eyebrow Tinting
Eyebrow Lamination
Latisse
Eye Lift:
Eyebrow
Body Waxing
Facial waxing
Scraping Massage AKA Gua Sha
Wood Therapy
Cupping Therapy
Scraping Massage AKA Gua Sha:
It involves a massage tool to scrape one's skin in order to improve the circulation of blood through the body. In China, Gua Sha is used as a form of therapy to improve one's chi or qi (the flow of energy within one's body) by using a massage tool to cause short or long strokes on the skin which stimulate the soft tissue on the skin to improve blood flow and circulation. This improved circulation and rush of blood reduce inflammation in tendons and joints, which scientists think may be responsible for chronic joint pains, and muscle aches.
The process of Gua Sha involves a fine smooth-edged tool called the Gua Massage tool by pressing it on your skin and causing strokes in a repeated downward motion after oiling up the part of your skin to be massaged.
This process is mostly done on the back, arms, legs, neck, and buttocks. In some cases, it may even be applied to the face. While generally harmless and painless, this process may cause some minor bruising on your skin, so it is not recommended for people with clotting disorders or people who have had surgery, recently. The bruising from the scraping heals, usually, within a few days.
Wood therapy is a technique to massage and sculpt the body while draining the lymphatic system, creating better blood circulation. More than a dozen distinct wooden instruments are used in the technique, which consists of a series of repetitive movements. These tools modify muscle, fat, and cellulite in specific locations, activating the lymphatic drainage system to remove toxins from the body.
Benefits:
Stimulation of the Lymphatic System
Elimination of Toxins
Acceleration of Metabolism
Cellulite Removal
Fat Burning
Tone & Tighten
Alternative therapy that involves placing cups on the skin to create suction. This suction is thought to improve the flow of energy in the body and facilitate healing. Cupping increases blood circulation to the area where the cups are placed. This may relieve muscle tension, which can improve overall blood flow and promote cell repair. It may also help form new connective tissues and create new blood vessels in the tissue.
Cupping is thought to alleviate symptoms by promoting peripheral (close to the skin) blood circulation and improving immunity.
According to the 2018 and 2019 review, the effects of cupping therapy include:
promoting the skin's blood flow
changing the skin's biomechanical properties
increasing pain thresholds
improving local anaerobic (without oxygen) metabolism
reducing inflammation
boosting cellular immunity
altering pain signal processing
using counter-irritation, or pain to reduce pain
stimulating increased blood circulation through the release of nitric oxide
May remove toxins by stimulating the immune system with artificial local inflammation locally and systematically.
increasing the level of immune products, such as 

interferon

 and tumor necrotizing factor
increasing the flow of lymph in the lymphatic system
decreasing uric acid and both types of cholesterol
changing the molecular structure and function of hemoglobin (Hb)
IV Ozone
BOOST YOUR HEALTH WITH OZONE THERAPY
Ozone therapy is a non-drug treatment option with many benefits.
What Is Ozone and Ozone Therapy?
Ozone(O3) is the molecule that makes the air smell clean and fresh after a thunderstorm. It's a form of oxygen(O2). But, unlike the oxygen we breathe, it has three atoms.
Ozone's unique structure makes it unstable, which means it wants to react and bond with something. And it's that extra atom that makes it so beneficial.
In nature, ozone purifies the environment by bonding with pollutants and neutralizing the threat they pose. For this reason, ozone is a powerful disinfectant that can kill a wide variety of pathogens.
Ozone therapy is a valuable biohacking tool. It floods your body with ozone in a controlled way, from topical to treatments to injections, and more.
It's a safe and effective treatment option that may help you overcome a variety of health conditions. Besides, ozone therapy can be used as an individual treatment or combined with conventional medicine.
Ozone affects many systems in the body. So, while getting ozone therapy for a specific condition, you may experience a range of other benefits as well.
Pain Relief and Less Inflammation
According to a 2014 study, Ozone therapy can treat chronic inflammation that may lead to oxidative cell damage.
Researchers found that ozone boosts AMPK activity, stands for Adenosine Monophosphate-Activated Protein Kinase that acts as antioxidants. As a result, it may reduce inflammation and the subsequent risk of disease.
Additionally, ozone acts on the nerve endings in the damaged tissue and limits pain intensity. To add to that, it normalizes the antioxidant system, which eases pain.
Better Joint Mobility
Lifestyle and aging can cause joint issues like rheumatoid arthritis and carpal tunnel syndrome. These conditions impact joint mobility and, thus, the quality of life.
Ozone raises oxygen levels. Higher tissue oxygen levels, combined with less inflammation and pain, may help manage conditions affecting muscles, tendons, and joints.
Stronger Immune System
Ozone has a profound effect on the immune system.
Firstly, it may change the immune system to cope better with inflammation. It also stimulates the immune system to release specific hormones, proteins, and immune cells that start a cascade of immune responses.
These qualities have a calming effect on autoimmune disease without causing harsh side-effects.
It may also prevent infection by stimulating white blood cells and killing pathogens.
Improved Blood Circulation
Hypoxia is a condition where tissues don't get enough oxygen causing cells to die. It can happen throughout the body, especially if you are anemic.
Ozone supplies more readily available oxygen and helps red blood cells carry oxygen. That is to say, it aids blood flow, which may reduce tissue damage.
Antifungal, Antibacterial, and Antiviral Properties
With antibiotic-resistant bacteria fast approaching apocalyptic proportions, scientists are turning to ozone as an alternative. What's more, ozone could treat tick-associated diseases, such as Lyme disease, where patients don't respond to antibiotics.
Using ozone as an antibacterial agent is nothing new. Ozone treatment has a long history. It started as a way to sterilize water, and medics used ozone disinfect wounds during WW1.
Likewise, it may prevent viruses from reproducing, kill parasites, and stop fungal growth.
Supports Cell Function
In addition to boosting antioxidant production, ozone supports cell function.
It gently stresses your cell energy centers, making them more resilient and more efficient at producing energy.
Better circulation also means more oxygen and nutrients reach cells.
Lastly, ozone helps counteract cell mutations, which may prevent some cancers.
Brain Function Benefits
A 2012 study found ozone may reverse some brain damage after stroke. Researchers believe that increased oxygen to the brain may be the reason for this.
Some healthy individuals also report better brain function and less brain fog after ozone therapy.
Wound Healing
Ozone targets abnormal cells and destroys harmful organisms. But, above all, it promotes healing by helping the body do what it does best – regenerate cells.
It may treat and prevent various skin conditions, such as infectious skin diseases, eczema, and acne as well.
Weight Loss and Detoxing Effects
Combining ozone therapy with healthy habits aids weight loss.
It helps remove toxins without putting stress on your organs, and it boosts metabolism. Finally, it may break down cellulite, burn fat, and reduce acidity levels.
Anti-aging Benefits
Cells need oxygen and nutrients to function well. But, as we age, our cells lose efficiency. In other words, cells don't use as much oxygen, which escalates free radical damage and, ultimately, cell death.
Because ozone therapy increases oxygen levels and improves circulation, it helps cells renew. Its antioxidant properties fight free radical harm. Moreover, ozone may stimulate elastin and collagen, which contributes to its anti-aging effects.
Other anti-aging benefits may include better quality sleep and skin tone while creating a sense of well-being.
To sum up, ozone therapy improves the body's capacity to tap into natural sources to heal itself and achieve balance. For this reason, most people can benefit from ozone therapy in some way. Its effects could get you to the next level in your healing journey and help you enhance your life.
What is the Recovery Process Like?
Unlike some other therapy options, patients typically do not need to worry about recovery. While there are risks with all medications and treatments, side effects associated with IV ozone therapy are minimal. There is no downtime required, so patients can walk out of the facility on their own. The benefits of the treatment may be felt immediately; however, some patients won't notice for a few days or weeks.
Potential Side Effects
Herxheimer Response
The Herxheimer response is a natural bodily process triggered by a greater prevalence of endotoxins. These substances are released when harmful microorganisms and bacteria are destroyed or die off. As damaging bacteria are destroyed, they release previously contained endotoxins into the bloodstream. This allows the toxins to be transported to the appropriate system and subsequently expelled from the body. However, rapid destruction of bacteria can cause an influx of endotoxins resulting in greater toxicity. When this occurs, the immune system responds by triggering an acute immune response resulting in inflammation that may be experienced throughout the body. This can cause worsening of current symptoms and the development of new symptoms.
Typically, symptoms develop within a couple of hours to several days after treatment. However, depending on the location of the bacteria, symptoms may develop later.
Because of the sudden worsening of symptoms, it is common for patients to feel that the severity of their condition has increased due to the treatment. However, even though treatment causes a temporary increase in symptom intensity due to greater release of toxins the condition ultimately improves. The body responding in this way usually means that the treatment is working effectively.
A Herxheimer reaction can last for a week or upwards of multiple months. The duration of the reaction is dependent on individual patient factors. Perhaps the greatest determinant of reaction length is what condition is being treated and its status. For example, Lyme disease is more likely to cause longer Herxheimer reactions. Other factors include the body's ability to transport toxins and other debris, and the patient's overall health. Therefore, each patient experiences Herxheimer reactions at a different level of severity and varying duration.
As long as the Herxheimer reaction is not severe, treatment should continue. It is common for patients to be alarmed or concerned about the development of new symptoms and stop treatment. However, if the symptoms are caused by a Herxheimer reaction, it is best to continue treatment as long as symptoms are bearable.
Performance and Muscle recovery:
Methylcobalamin (B12), Riboflavin (B2), Dexpanthenol (B5), Thiamine (B1), Pyridoxine (B6), Niacinamide (B3), Add ons: Vitamin C, Taurine, L-Methionine, Inositol and Choline
Optimize your energy for fierce competition
Boost your brain for razor-sharp acumen
Elevate antioxidants for cellular repair
Mobilize fat stores for fuel efficiency
Tap into neurotransmitters for restorative sleep
L-Methionine, Inositol and Choline ,Electrolytes, Vitamin B Complex, Mega Dose Vitamin C
These powerful vitamins and minerals are natural immune boosters that your body needs to combat invading pathogens, ward off the effects of stress, and maintain balance.
(skin, hair and nails): B Groups Vitamins, Vitamin C, Glutathione, Biotin Booster, Electrolytes
Electrolytes to optimize cell hydration
Glutathione to promote glowing skin and reduce wrinkles
Mega Dose Vitamin C to prevent UV damage
Biotin (B7) to promote healthy skin membranes
Thiamine (B1) to fight acne and reduce redness
Riboflavin (B2) to improve skin tone and balance natural oils
Niacinamide (B3) to build healthy cells and fight environmental stress
Dexpanthenol (B5) for soft and elastic skin
Pyridoxine (B6) to combat dermatitis and oxidative stress
Vitamin C, Pyridoxine (B6), B-Complex Vitamins, Methylcobalamin (B12), Electrolytes,  Saline fluid
Optimize hydration and electrolytes

Nourish and hydrate depleted cells

Improve circulation and oxygen delivery

Nourish vital organs and tissues with vitamins and minerals

Optimize fluids after illness, nausea or upset stomach

Eliminate headaches, fatigue, brain fog and other symptoms of dehydration
NAD+ therapy
Improved muscle function
Reduced insulin resistance
Reduced risk of cancer
Improved cognitive function
Improved liver function
Reduced risk of hearing loss
Increased basal metabolism
Protection of cellular mitochondria
Improved sleep
Enhanced DNA repair
Increased longevity
Vitamin C, B-Complex, Electrolytes, Niacinamide, Methylcobalamin (B12), Taurine
Regulating mood
Calming anxiety
Promoting restful sleep
Enhancing focus
Improving immune function
Susan Walsh
I received the best care and treatment from the staff at this facility. The owner, Jordan, was extremely professional, pleasant, and accommodating. Olga, the practioner, was professional, extremely knowledgeable and her technique was excellent! As an RN myself, I highly recommend this facility.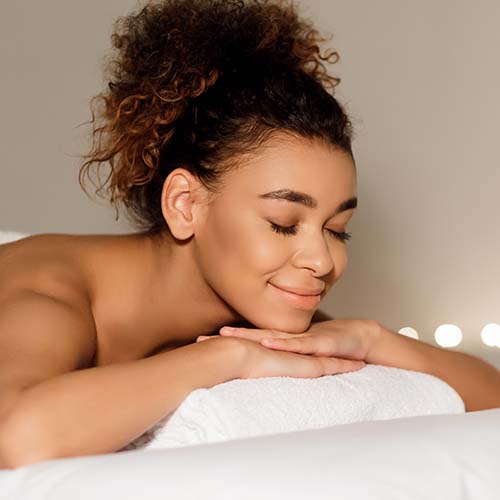 Luna Madine
Jordan, I just wanted to thank you again for the wonderful treatment I received from you and your staff. Everyone was so professional, efficient, and friendly. I am so happy with my results, and will be sure to recommend you to all my friends who are thinking about cosmetic procedures.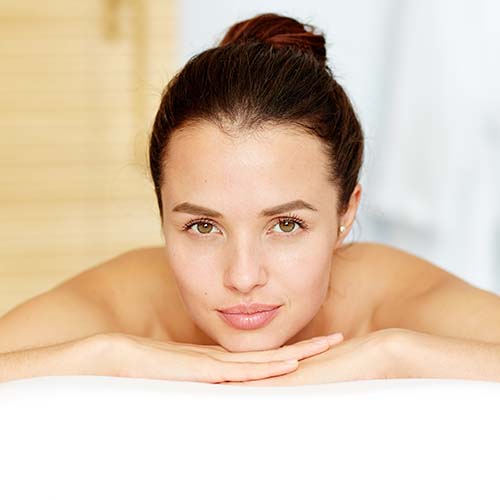 Julie Amanda
I had my botox done at Modern Aesthetics and I was absolutely delighted with the results. The staff is professional, the location is great and the doctor is amazing. This is a hidden gem and I will definitely be back!